Leadership tr
aining is an important part of
student's learning at ILA.
This is the area that will help students live a productive and fulfilling life. Most top American universities look for evidences of leadership potential outside of academic subjects in students' applications because they too want students to become successful leaders in whatever field they choose to pursue. Students will learn from some of the greatest leadership programs
Seven Habits of Highl
y Effective People,
emotional
intelligence,
Arbinger, Gallup, John C. Maxwell, Tony Robbins, Dean Williams, Clayton Christensen, and the ancient and sacred texts.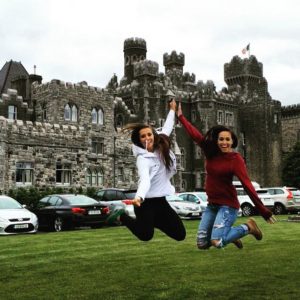 Fieldtrips and special learning opportunities:
Extracurricular Activities
A leadership project is similar to a graduate research or development project that some doctorate programs require. Categories of these projects may include service, business, mechanical, science, academic, sports, religious, student government, etc. Description and grading rubrics of each project will be provided. Students must provide a detailed written report using the ADDIE universal problem-solving model and present their work in front of a panel. The scope of such a project may extend beyond a semester. However, students will only receive credit for one semester.
ILA offers regular seminars that cover a wide-range of topics. These are opportunities for students to learn meaningful knowledge and skills that are typically outside of their regular classrooms. Guest speakers may come from universities, governments, businesses, etc. As we are close to two major universities in Utah: Brigham Young University and Utah Valley University, we will be able to invite many university experts to help our students learn important topics in different fields.
Fieldtrips and special learning opportunities:
Students will have opportunities to go on local and out-of-town fieldtrips to learn how knowledge and skills are applied in the real world. They will also tour major historical and geographic sites in Utah and in other parts of the United States and the world. Many of the local fieldtrips will be free to ILA students but the farther expeditions will incur additional cost.
ILA students will also participate in local competitions and programs which extend their learning beyond our campus.
At ILA, we believe that education must be beyond classroom knowledge. Indeed, a truly educated man must be one who can think regardless how much schooling he has (adapted from Thomas S. Monson).
Students typically spend far more time outside of the school than in school. Therefore, ILA work closely with parents to ensure student learning both in and out of school using the Head, Heart, and Hand model. Parents are expected to interview their student and check on their grades at least once a month. Host parents of international students provide monthly written reports that state the student's academic and life learning including their grade reports.
Parents of international students must also commit to the high standards of ILA.
Extracurricular Activities
International students may choose from a wide-range of extracurricular activities including various sports, arts, service, STEM, and academic clubs. Depending on the nature of these activities, some clubs may require a small fee. In 2017, to encourage participation in golfing, we will waive the club fees for the first 10 international students.